Using our product is simplicity itself. After opening, store the bottle in the fridge, each night pour your dosage into the included cup and drink, a quick rinse of the cup and that's it.
Main Ingredients: A multi-filtered Swedish water blended with Hydrolyzed Collagen type 1 and 3. Hyaluronic Acid plus Vitamins B5 B6 B7 B12 and Vitamin C are added along with a natural berry juice mix that gives this Collagen such a crisp, clean taste.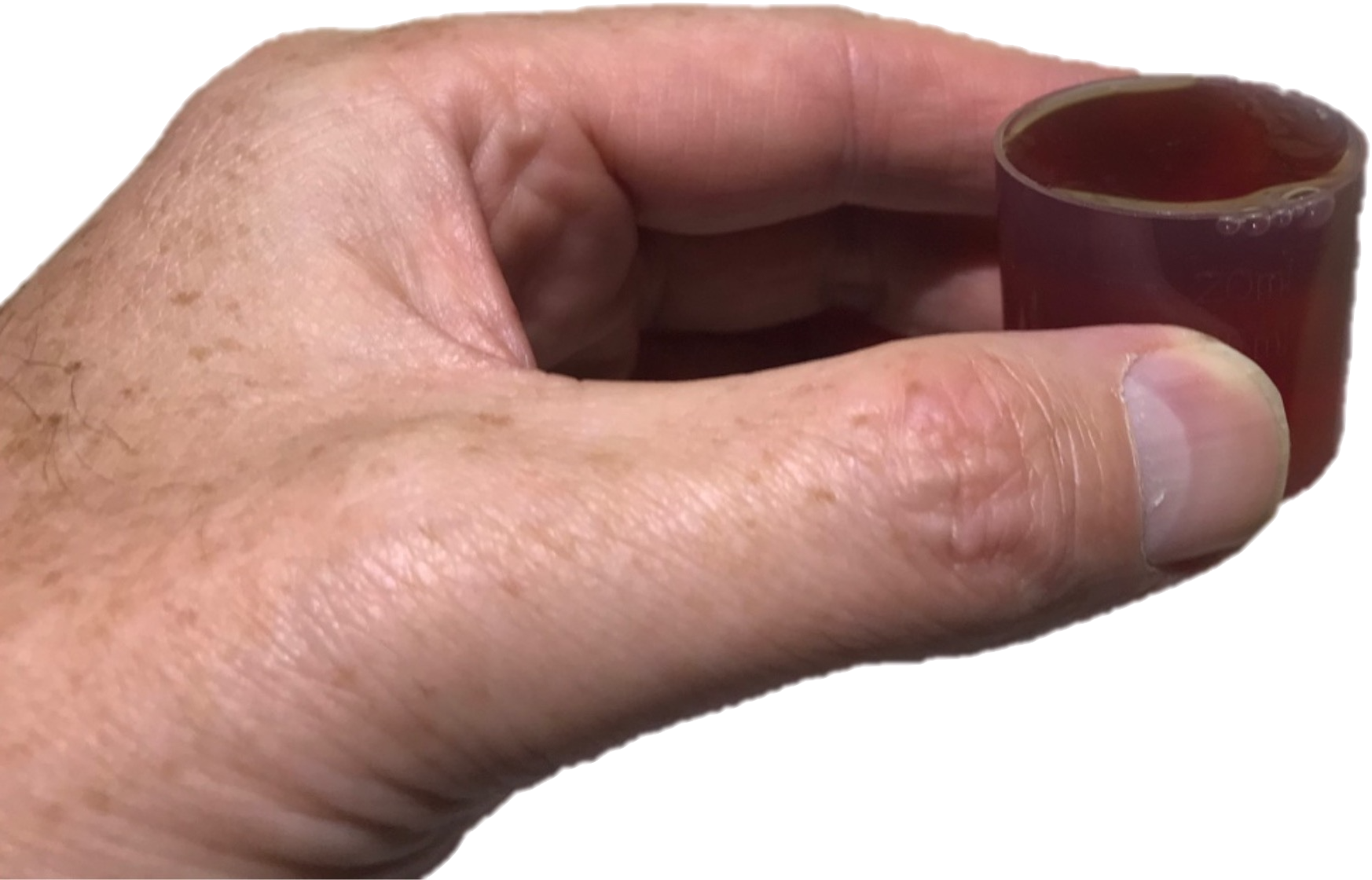 This 25ml cup (included) hold's 10000mg of Collagen, the cup is marked in 5ml increments up to 25ml. The bottle contains 500ml
We recommend 10000mg a day, however, some customers are satisfied with the lower dosage sizes that they previously used with other Collagen supplements. Below is a guide to sizes.




Hydrolyzed and Liquid for best absorption
Hydrolyzed, which means it has been broken down, making it much easier for your body to absorb

Liquid, to further improve absorption and bring maximum convenience to your dosage. Being chilled from storage in the fridge after opening improves absorption even more. Taking your dosage just before bedtime is our recommendation

No elaborate, surplus packaging, just a single recyclable bottle
Vitamins and Collagen per 25ml